Spring Time is here!
---
By Brendan Zarnoch - March 29, 2016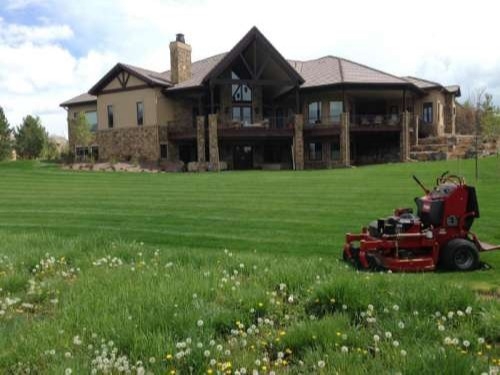 Hope every has had a great winter and you are ready for spring time! We will be aerating and fertilizing this coming month to prepare for summer. We are sticking to our natural products and applying them every 6-10 weeks, we have found tremendous results using this process. Aerating twice a year helps with our tough soil, it's not a sales point or excessive. We also over-seed in the Fall or Spring to keep filling your lawn in on a yearly basis. This combination can't be beat, and it's competely natural and builds the soil from the ground up. Chemicals only make the grass green but provide no nutrients or soil building.
- It's still a little early to turn your irrigation system on but not too early to call us and schedule services. Our tree guys are busy working so if you need any tree removals or trimming give us a call. Also our landscaping schedule is slowly filling up so if you would like work done give us a call and get on our schedule so we can take care of you! 
Sincerely,
The growing Family at Landscaped Retreats!
Go Back