Residential Hardscape Design Ideas for a Low-Maintenance Yard
---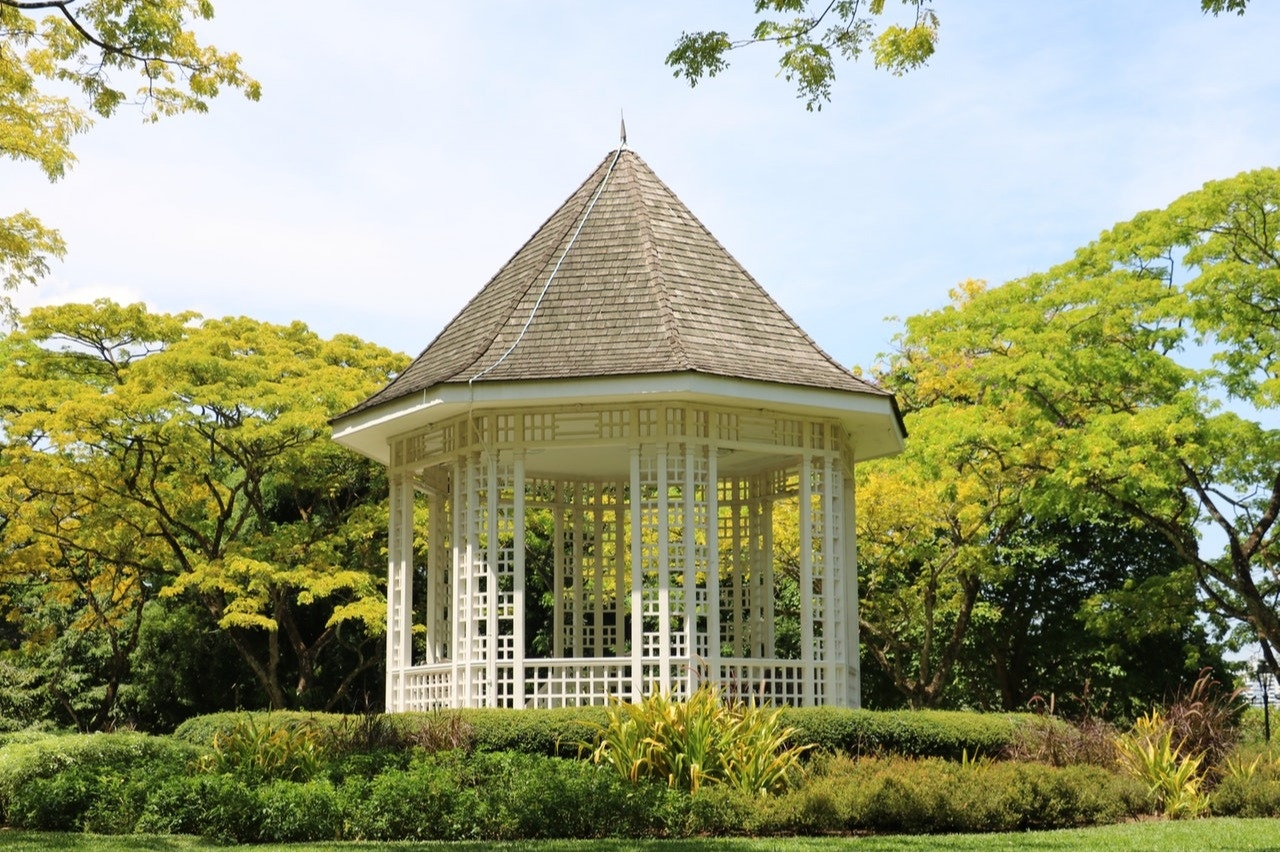 If you are a homeowner who is tired of spending your weekends on yard maintenance, it might be time to consider residential hardscape design. Hardscaping encompasses those elements of your yard that are not vegetation. Hardscapes are man-made features that include either natural or manmade elements. For example, if you build a wall out of river rocks, that is an example of a hardscape that uses natural elements. An example of a hardscape project that uses man-made elements could be a walkway that is made of rubber mulch. Other examples include decks, gazebos, firepits, pergolas, and outdoor kitchens.
We've compiled a list of hardscape design ideas below that can take your weekends from busy to relaxing. For more inspiration, check out this article from the folks at HGTV:
40 Wow-Worthy Hardscaping Ideas
.
Residential Hardscape Design Ideas That Require Minimal Maintenance
Here are some hardscape ideas that can give you some inspiration for your yard. 
Concrete. Slab and stamped concrete are popular hardscaping ideas. Although there can be issues with cracking, they are good options for patios, driveways, porches, and walkways.
Gravel. Gravel is versatile land inexpensive. It limits weed growth and improves drainage. Common uses include walkways, parking areas, and dog runs.
Firepit. A firepit is a highly functional hardscape option for chilly Colorado nights, and you can get enjoyment out of your firepit all year long. They provide warmth as well as a festive ambiance.
Artificial grass. Grass is not easy to grow in Colorado's semi-arid climate, and more and more homeowners are turning to synthetic turf. With manufactured grass, your entire family—including your pets—can enjoy the benefits of a natural grass lawn. Artificial grass looks great—and never has to be mowed.
Mulch. Mulch is a general term that includes natural and artificial materials placed on top of soil as a groundcover. Mulch inhibits weed growth and reduces water usage. Organic mulch will add nutrients to the soil as it decomposes. You can use artificial materials, such as rubber, and these are usually more expensive than options such as bark and wood chips.
Patios and decks. Patios define an outdoor space and expand your entertaining options. They can be made from concrete, stone, or tiles. Decks offer the same but are usually made out of wood or composite decking material. Composite material offers the lowest need for maintenance because it doesn't require staining, painting, or sealing. 
Gazebo. If you have the space and the budget for a gazebo, this is a great hardscape option. Because gazebos have walls as well as a roof, you can use them for many different functions: outdoor living area, yoga space, writer's retreat, and more.
Call Landscaped Retreats for Help With Residential Hardscape Design
For homeowners who want a lower maintenance yard, we recommend that you call the professionals at Landscaped Retreats. We can work with you and help you determine hardscape projects that can make your yard one that you can enjoy—without all the work. Take a look at our
completed projects
to get some ideas for your own yard, then give us a call!  
Go Back